At Workzentre, through the combined experience of experts in e-Marketing, was created with the idea of providing solutions to the Small, Medium and Macro business, supported by a team of specialists in various branches of online technology.

Mission
We strive daily to provide effective solutions to any individual or company anywhere in the world, with the sole purpose of achieving corporate success and share it with our clients.

Vision
We will lead the online solutions industry with ability to develop and deliver services to international firms, where borders are not an obstacle but an opportunity for corporate growth.

Values
Taking care of our planet that we owe so much, honesty and ethics that distinguish us, and commitment to our customers to give everything to turn your business dream, idea and project into a successful reality.

Zen
A day of work for us, means opening the door to do what we love, to meditate our triumphs and savor the daily learning, feeling alright with us, what we do and our environment, brings peace and stability not only emotional but spiritual. Zen and work can be great complements.
Skills
How we do it and what we use. We dominate the following languages and methods 100%.
SEO
Highly important, 90% of projects require these skills to be implemented.
Concept -> HTML5/CSS3
Responsive design and front-end programing at mind-blowing levels.
Javascript/AngularJS
Websites and Web Apps with client-side cutting edge technologies.
PHP/Laravel/Eloquent
All the projects with a dynamic content rendering, require the magic of PHP, yet better with a great framework such as Laravel.
Graphic Design (Photoshop/Illustrator)
We work hard to achieve your graphic concept, of course we work with Adobe Products.
Debugging
All of our projects, go through a strict debugging process for optimal results.
Version Control
Deployment
Watch the experts deploy your new proyect from the cloud!
The Management team
The C*O's behind Workzentre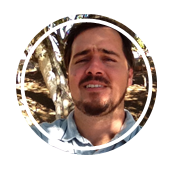 MARIO E. MORENO
CCO / CO-CEO
Mario is the creative mind behind Workzentre, he also supports the programming team on both front-line and tough coding.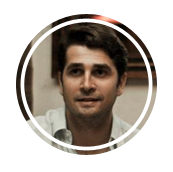 PEDRO M. GARCÍA-SANJUÁN
CO-CEO / The Strategist
Pedro leads the strategies on e-Marketing and customer service team. He also encourages the team to make every project a success. A great follow-up'er.
Know the active CAST at Workzentre
Active business Roles and Positions

Project Managers
Front-line Programmers
Tough Coders
Debugger
Publisher
Closer
SEO/M Executives
Senior Copywriter
Graphic Designers
Administration Manager